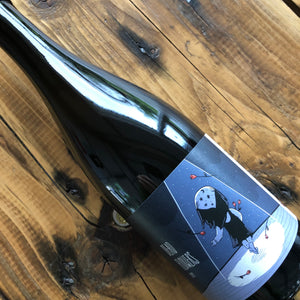 still, barrel matured & enthralling
Dead Flowers captures the magical alchemy of barrel maturation and wild fermentation. A cider made by nature and not man, one day almost by accident we found it again, lying in three different barrels.
Yarlington Mill (67%) plus Harry Masters Jersey (25%) and Browns Apple (8%) combine in an intriguing way. There's a heady perfume of exotic flowers and orange oil that runs from nose through to finish. The cider is fleshy and very succulent, laden with sunshine fruit – peaches, mandarin oranges and mango – all held in place by the softest of tannins. With a lingering sense of sweet wood and clove spice, above all it feels somehow both untamed and simultaneously perfectly formed.
Enjoy this while you can. Every vintage could be the last.
Drink cool. Not cold. Gluten free. Contains naturally occurring sulphites.
7% abv