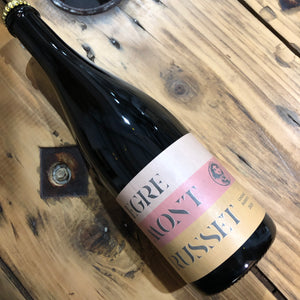 Our love affair with Egremont Russet continues and we are in awe of its brilliance. It loves barrels and with cognac barrels we tested that theory to the limit. The apple didn't let us down.
Intensely aromatic – yellow flowers, incense, sweet perfume and a hint of strawberries – followed by a tour de force of fleshy, juicy fruit. With a prickle on the palate, there's everything from ripe melon, candied lemon and Mirabelle plums, all held in place by scented oak, lovely slate tannins and succulent acid.
This cries out for white meats, and fish and shell fish in particular, anything with herbs and a little spice. Loves tarragon and fennel. Think vegetarian and vegan fare too.
Gluten free. Vegan friendly. No added Sulphites. 8.4% abv