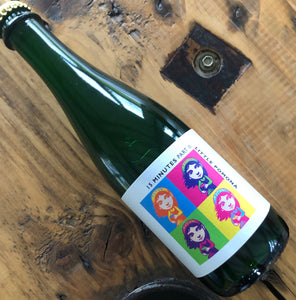 15 Minutes is a pair of ciders which contrast wonderful, ripe cider fruit
with the subtle influence of barrel.
15 Minutes Part II is a non-vintage blend from three different ex-spirit barrels, dominated by two apples, Yarlington Mill and Browns Apple working together in harmony. The rich fruit and spice of the Yarlington is countered by the bright, citrus notes of the Browns, giving a rounded, fleshy cider full of fruit but also subtle notes of smoke, spice, tannin and something just a touch saline.
Enjoy cool, not cold.
7.1% abv
Bottle conditioned. Dry cider.
Gluten-free. Suitable for vegans. Contains Sulphites.