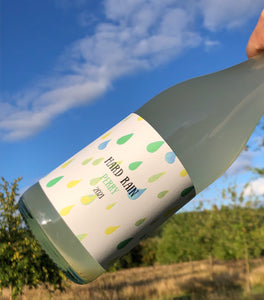 zesty refreshment, perfect for the coming months...
Made from the second pressing of perry pears with the addition of water, this is our modern interpretation of an old historic drink – perrykin – or an English version of the fashionable piquettes from France. We also like to think of it as upcycling pomace.
Made from two intensely flavoured French pear varieties grown locally to us, this is perrykin making at its purest, fermented wild with no additions and bottled as a pét nat.
It's a beautiful blue/green colour, like a Gimlet cocktail, and invitingly aromatic with its lime cordial and cool herb nose. Super zesty in the mouth, lemon and lime style – pith, skin and juice – making this as tangy and refreshing a little crusher as you could ever wish for on a hot summer's day!
Serve very well chilled. Gluten free, vegan friendly and no added sulphites.
2.9% abv