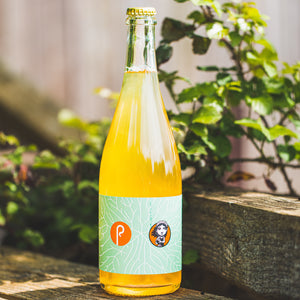 Once more, a chance to work together with the wonderfully creative wild ale and sour beer blendery Pastore. Last year we shared with them fresh perry pear lees. Once back at their Cambridgeshire base, the lees were placed in an ex-sherry barrel and a golden wild ale refermented on top of them, before barrel ageing and bottle conditioning. 
Tangy, elegant and distinctive, a truly complex and intriguing drink.
This has run out at Pastore itself, so don't miss out on the last few bottles with us.
6% abv