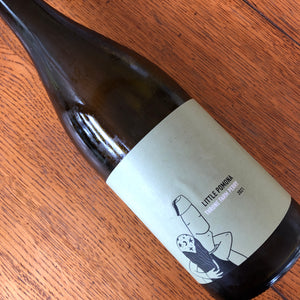 With this bottle, thanks to our friends at Throne Farm in Weobley, Herefordshire, and their plantings of French varieties of pears, we have fulfilled a long-held ambition to make a still, dry perry.
As ever simple techniques and the magic of time have made this. Beautiful fruit – Long Bois and Antricotin the varieties - wild fermentation and nine months in second- and third-use oak barrels, before bottling.
Visually reminiscent of northern Italian white wines, this perry is pale, crystalline clear, green tinged, and its pretty aromas of sweet meadow flowers, incense perfume and freshly cut pear only serve to confirm the wine comparison.
In the mouth it's pristine and poised, balancing subtle barrel notes with glorious fruit and succulent acid. Candied lemon, honey, thyme flowers, creamy pears and citrus fruit weaved together in ever evolving, beautiful patterns. 
Serve cold. Gluten free. Vegan friendly. Contains sulphites
6.7% abv